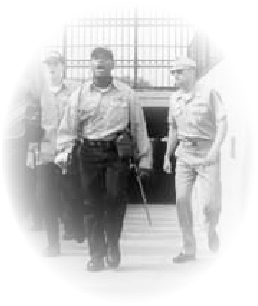 At 0400 the lights come on and a whistle blows, beginning a new day. A division of 76 recruits jump out of bed, fall in line and wait for further instructions. Those instructions will come from their Recruit Division Commander (RDC).
The RDCs make up a core group of people selected for the duty of molding tomorrow's Sailors. RDCs are warfare-qualified, exemplary leading petty officers who are intimately familiar with instructional techniques, principles of leadership, and administrative procedures.
RDCs instruct new recruits in military and physical drill. They demonstrate proper procedures to keep clothing, equipment, barracks, and recruits in smart, shipshape condition.